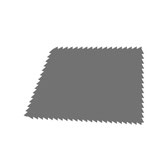 FUENGIROLA SOCIAL SECURITY OFFICE
Type: Open national competition.
Location: Fuengirola, Spain
Year: 2020
Program: Offices and Headquarters
Size: 2,500m2
Coauthors: Extudio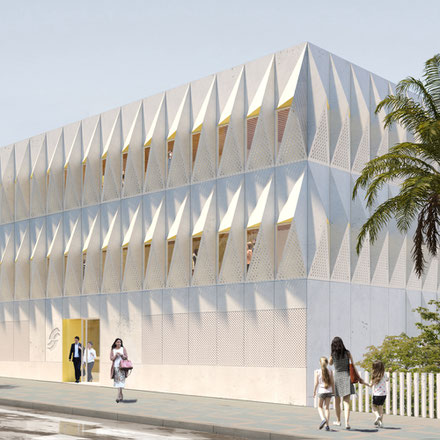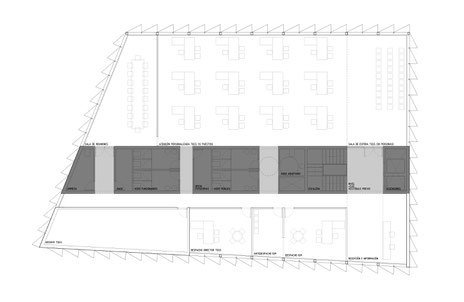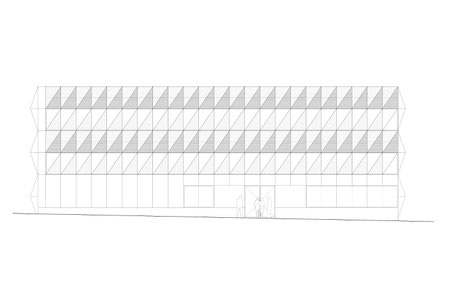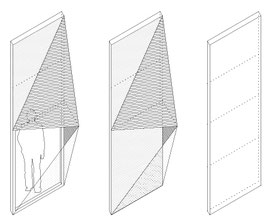 The proposal for the new Fuengirola Social Security Office is designed after the analysis of the program and the site conditions, both understood in depth and complexity.
The program is clearly distributed into two types of spaces. The small and big scale, individual work, and customer service. Each level has the same layout.
The building stands out in the city due to its construction and singular façade, but also prefabricated and quickly executed. Outside, there are three systems of prefabricated modules made of GRC. A hollow module (A) protects the glass facade from views and sunlight. An opaque module (B) completes the volumetric façade system on the ground, first and second floors. A simple module (C) delimits the area at the ground floor allows an easy contact with the ground.