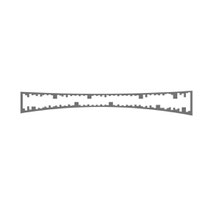 PESCARA STUDENT HOUSING
2ND PRIZE
Type: Open international competition.
Location: Pescara. Italy.
Year: 2016.
Program: Housing.
Size: 7.850m2
Budget: 5.495.000€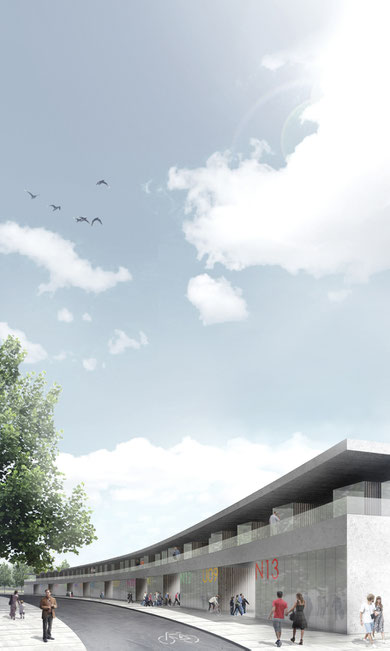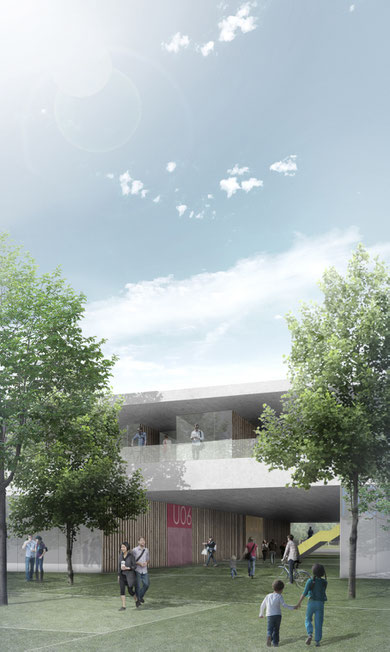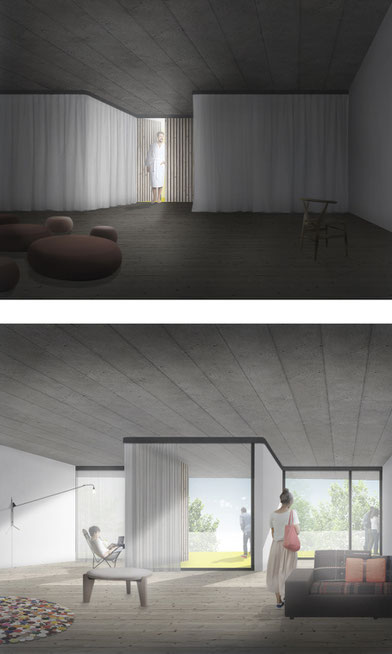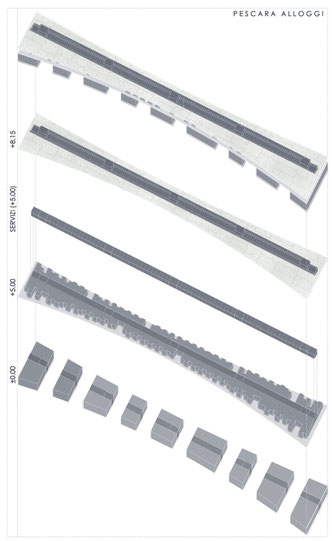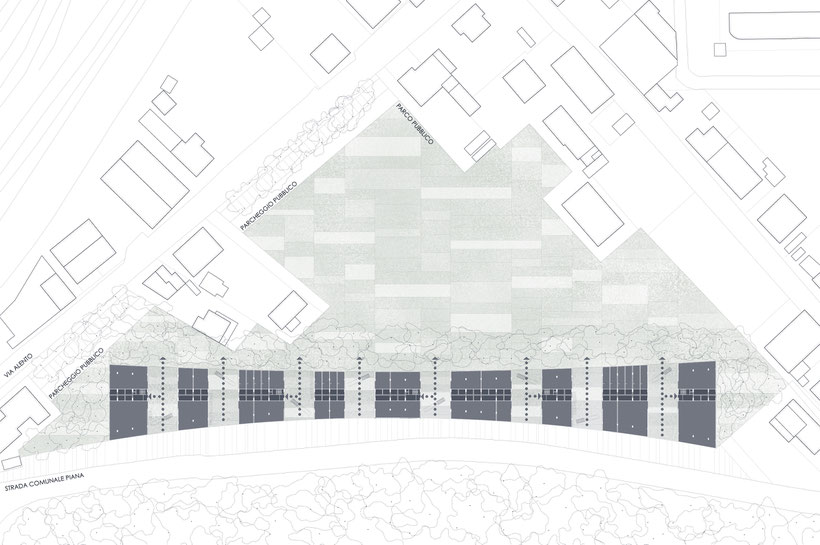 The project proposes the recovery of public space through its new position in the plot, the relationships between different public and private uses, and the coexistence of different family units. For this, the distribution of uses in plant and its relation with public and private spaces is fundamental.
A new volume built, low height, and protected by vegetation. Separated from the train tracks and open to the city and public spaces. A building that aims to recover the traditional spirit of cities and that needs the relationship of users to make this happen. New spaces for meeting and relationship. New ways of understanding housing, as a variable element, not fixed, that adapts to each moment without wasting spaces that are not used.
At any scale, urban, building, or housing, the goal is the same, enhance and optimize resources to improve the way of life of people. Rethink critical current life models and propose alternatives that, despite being in some cases risky, imply great improvements in the quality of life of users, but they require time for adaptation by them. The architect's job is to propose alternatives to obsolete models, and this case is one of them.