CULTURAL CENTER
Type: Open international competition.
Location: Liepaja. Latvia.
Year: 2013.
Program: Cultural center.
Size: 1.700m2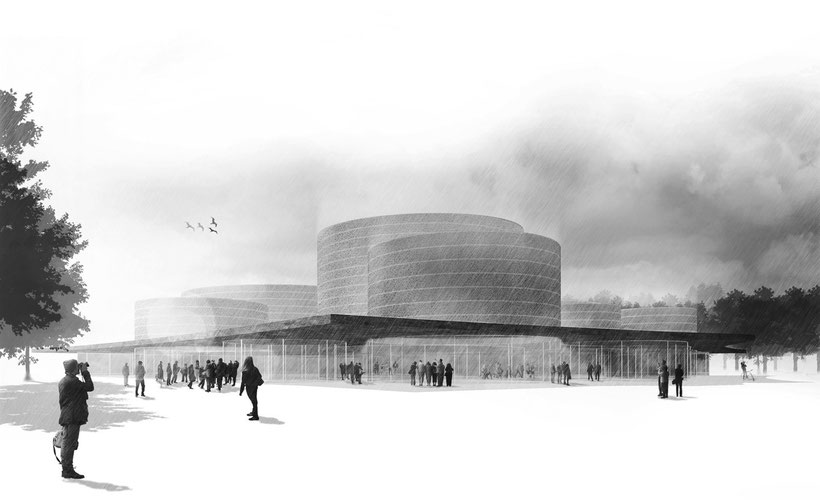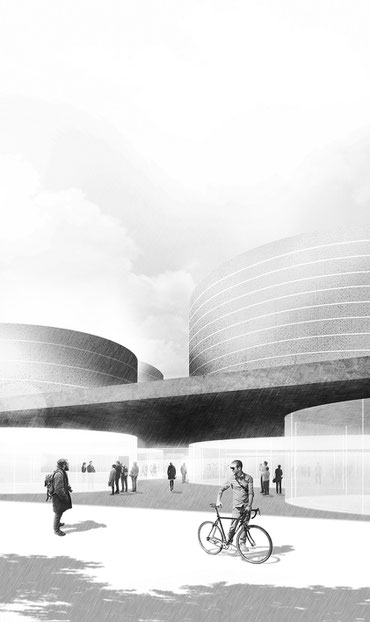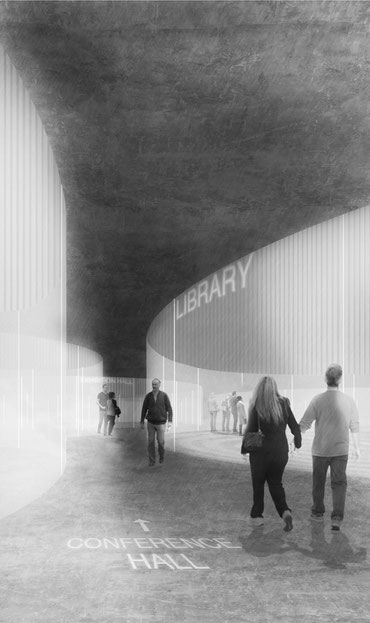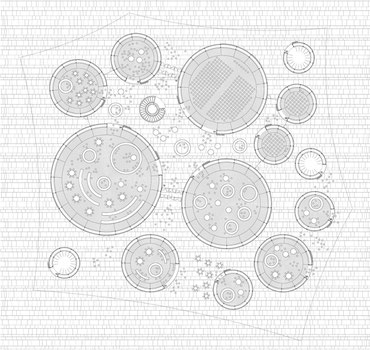 Turning back into life this ghost town. This is the aim of this competition and to do so, a new reference in the city, a magnetic place where becoming a citizen, is needed. Culture will be the main tool to improve this place and the cultural center will be its main international reference.
As the opposite to the residential linear blocks, the new cultural center of the city of Liepaja, is built as a curved shape. Its dynamic image is meant to be the beginning of the new city. A new reference in the landscape. This proposal tries to create places for the people. Those areas would be linked between each other by free open space. A solar panel shelter will cover them, and they will be surrounded by light cylinders full of activities, containing the functional areas required. Besides this spaces, some shops, bicycle parkings and a restaurant will improve the activities of this complex.
All of them take place in different areas. Every cylinder has its own activity. By doing so, the cultural center will be able to work as many singular buildings, trying to spend just the energy needed, depending on the activities and what people demand.
Above this solar panel roof, some elements will rise up to the sky drawing the new image of the city, without forgetting some important cultural references near this plot. The new building will be placed in the middle of it, surrounded by trees, and open to all directions. People will come from every point of the city and they will be able to get into the cultural center. No main façade. Different from everywhere. Open to everyone.