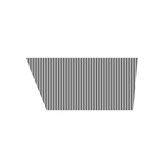 FREILICHTMUSEUM
Type: Open international competition.
Location: Glentleiten. Germany.
Year: 2013.
Program: Museum.
Size: 890m2 
Coauthors: Pablo José Pérez Mico. Elena Guillermina Guerrero.



A GATE FOR THE OPENING MUSEUM GLENTLEITEN
The privileged environment in which the building is located carries a great deal of responsibility. Respect for the existing buildings and the search for an entrance building with a symbolic character for the museum are the underlying objectives of this proposal. A gate that invites you to enter the museum, which houses visitors and special exhibitions. At the same time, it serves as a gathering area, a meeting place where gastronomy transforms into a home, surrounded by beautiful scenery. The surrounding buildings, with saddleback roof and timber construction, serve as references for the final building mass of the design. Meanwhile, 21st century technology allows sustainable and energetic efficiency for building design.
THE BUILDING AND ITS ENVIRONMENT
The proposal tries to separate the buildings on the site spatially, so the spaces between the existing (historic) buildings are kept. The height difference on the property allows for a generous crop of twice the height, allowing access across two different levels. The upper access, oriented to the south, corresponds to the entrance of the restaurant with a beer garden terrace. Through the lower access is the entrance to the special exhibition, whose space has twice the height. Kitchen and adjoining rooms are arranged under the restaurant. The building envelope is thus restricted and thus the operating costs are reduced.
MAKE MORE WITH LESS
The aim is to simplify the construction process and to reduce energy consumption and operating costs by means of a sustainable, adapted and balanced low-tech construction. The use of wood is the result of a decision based on using a local building material that reduces CO2 emissions during transport and production. The building envelope consists of wooden panels, which are lined with thermal insulation on the inside and with wooden slats on the outside.
SUSTAINABLE LOW-TECH ARCHITECTURE
In order to guarantee the limitation of the energy demand, different strategies are implemented; At first we looked for an optimal form factor with the design, similar to the traditional architecture. Moreover, the flexibility of the design and its sectoring capabilities allow to optimize energy demand in terms of visitor use. In parallel with the reduction of energy consumption, we propose the use of passive systems, solar and geothermal energy use and clean materials. The collection of water in cisterns as a cooling system, and the installation of solar collectors on the roof are provided.